The Netball New Zealand Coach Development Framework is an approach for developing coaches at all levels of the game. It provides a structure for enhancing coaches knowledge, understanding and confidence with the goal of retaining coaches and ensuring quality netball experiences for all players.
The diagram below outlines the framework structure. It aligns the development of coaching knowledge and capability to the physical and developmental needs of athletes playing Netball.
Click here to see the modules that fall in each level.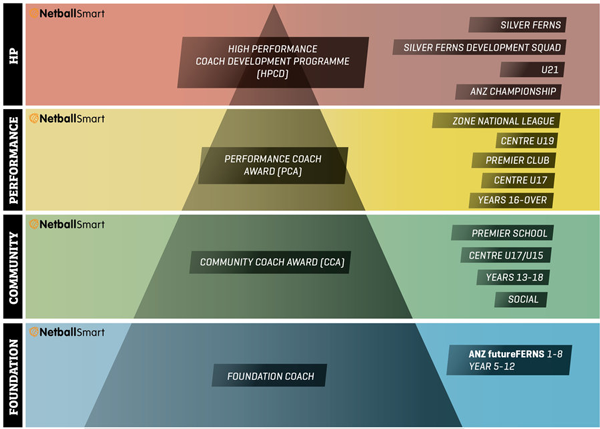 For details of upcoming workshops go to 'Upcoming workshops' tab
To register for a workshop contact the Centre where it is being held