An opportunity to work alongside Marianne Delaney-Hoshek has excited former Silver Fern captain Julie Seymour on her return to the Silvermoon Tactix family.
Netball Mainland has confirmed Seymour as Assistant Coach for the 2018 ANZ Premiership, where she will work with Delaney-Hoshek and a new-look squad.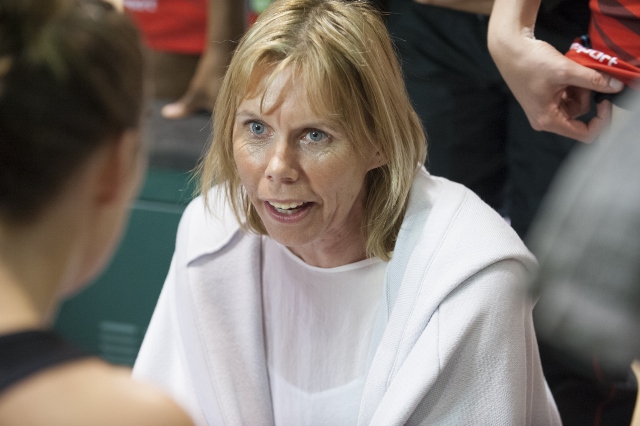 Seymour, who was part of the Tactix coaching team from 2010-2014, said joining Delaney-Hoshek had been a "big factor" in her applying for the position.
"I have coached the NZ Secondary schools team with Marianne and I think we have a great coaching relationship," she said. "I've always had passion for netball here in the Mainland and I am really looking forward to working with Marianne and the team heading into the 2018 season."
Seymour said it would be an opportunity to "re-connect" with some familiar faces and work with the new players on the Tactix' new-look roster.
She has recently spent time growing her coaching experience including roles as Assistant Coach of the victorious NZU21 World Youth Cup team and as Head Coach of the New Zealand Secondary Schools team. She has also been Assistant Coach with the New Zealand FAST5 Ferns in 2013 and 2014 when the side won the Netball World Series title.
Netball Mainland chief executive Brigit Hearn said she was delighted to have one of Mainland's "playing and coaching icons" back in the family.
"We're excited about the pairing of Julie and Marianne and the wealth of experience they bring," she said. "We can't wait for the Silvermoon Tactix team and management to get together to start pre-season training for the 2018 season."
Delaney-Hoshek said Seymour, who has been part of the Netball New Zealand Coach Accelerator Programme since 2012, brought more than just her extended experience to the role of Assistant Coach.
"She is a Coach who lives out her values and will help instil hard work within the group," she said. "We worked together for the national secondary schools as a successful team and I am looking forward to her re-joining the Tactix family."
The Silvermoon Tactix will begin pre-season training in late January with the 2018 ANZ Premiership set to start in May.