Round 4 of the Beko Netball League saw the Hellers Mainland team back in the Mainland for their first home game of the 2018 season.
Before a crowd of 500 cheering fans, at the EA Networks Centre in Ashburton on Sunday 03 June,
the Hellers Mainland team pulled out all the stops to beat the previously undefeated Waikato Bay of Plenty (WBOP) team 61 to 54, and move to the top of the Beko Netball League points table.
Momentum swung backwards and forwards between the two teams for the first three quarters of the game, before personal error rates were tidied up and the Hellers Mainland team obtained ascendency in the final quarter, coming out the winners by seven goals.
Match MVP, Lily Marshall, maintained consistent pressure throughout the game, creating plenty of turnovers. The Hellers Mainland team's smooth transition from defence to attack, allowed 'unstressed' ball for the shooters to capitalise on!
The next game for the Hellers Mainland team is away, against the WBOP team again, at Rotorua Girls' High School on Sunday 10 June at 12.10 p.m.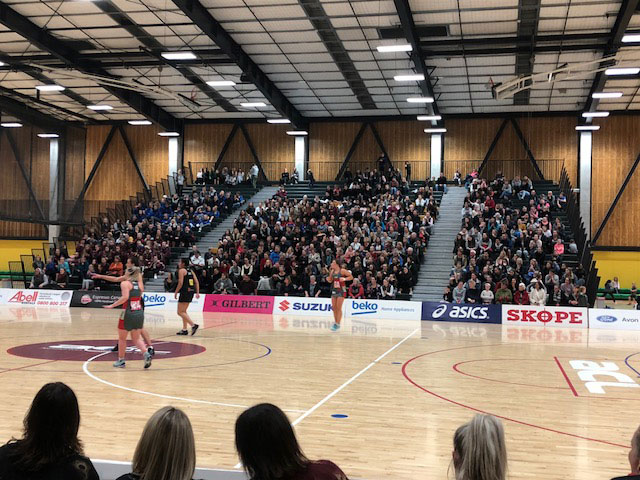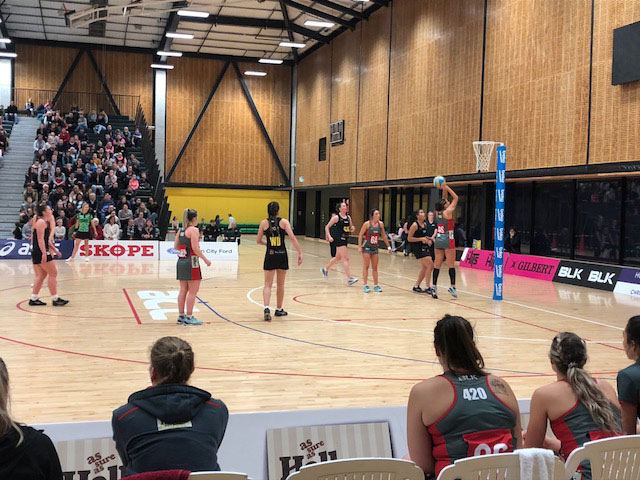 Quarter-by-Quarter Scores:
| | | | | |
| --- | --- | --- | --- | --- |
| Hellers Mainland | Q1 15 | Q2 17 (32) | Q3 11 (43) | Q4 18 (61) |
| WBOP | Q1 16 | Q2 12 (28) | Q3 17 (45) | Q4 09 (54) |
| | | | |
| --- | --- | --- | --- |
| | Hellers Mainland Team: | Shooting Stats: | |
| GS | Jess Prosser | 33/40 | 83 |
| GA | Gemma Hazeldine | 19/25 | 76 |
| WA | Kelsey Ashworth | | |
| C | Nicola Mackle | | |
| WD | Stacey Peeters | | |
| GD | Lily Marshall | | |
| GK | Sophia Fenwick | | |
| - | Tiffany Challis | | |
| - | Grace Namana | 9/10 | 90 |
| - | Gabby Thomas | | |
| | | 61/75 | 81 |
Beko Netball League Points Table: (after four rounds)
Hellers Mainland 13, WBOP 12, Central 10, Comets 10, Marvels 7, South 2