Round 6 of the Beko Netball League saw the Hellers Mainland team at home (Lincoln Events Centre) against the Northern Comets on Sunday 17 June.
The Hellers Mainland team were impressive in winning 56 to 37 before a delighted crowd of around 170 people.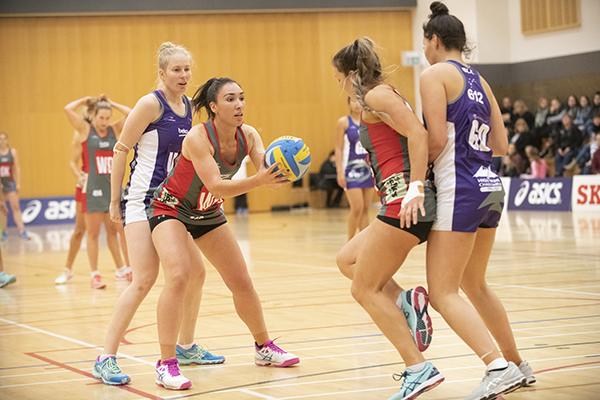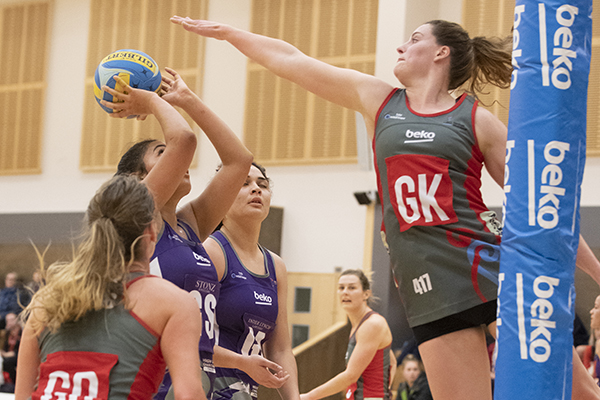 The home team got away to a sensational start, winning the first quarter 18 to 7. The Hellers Mainland defensive trio of Sophia Fenwick (MVP), Lily Marshall and Stacey Peeters kept up constant pressure on the Comets attackers, providing an on-going stream of intercepts and rebounds for their shooters to take advantage of at the other end of the court.
The only change to the 'one-way traffic' was in the third quarter, where the Hellers Mainland shooters Gemma Hazeldine and Jess Prosser got the 'wobbles' and were out-scored by the Comets 13 to 11.
A change in the GS position, with Grace Namana coming on, saw normal 'reception' resume, the fourth quarter going the way of Hellers Mainland 15 to 8. The dominance that Hellers Mainland displayed allowed the coaching staff to empty the bench, all players getting some court time.
Hellers Mainland's next game is a televised game against South on Sunday 24 June at 2.10 p.m. in Dunedin (More FM Arena), followed by the Silvermoon Tactix against the Southern Steel at 4.15 p.m.
Get along to the games or tune into SKY Sport for all the action!
Quarter-by-Quarter Scores:
Hellers Mainland
Q1 18 Q2 12 (30) Q3 11 (41) Q4 15 (56)
WBOP
Q1 7 Q2 9 (16) Q3 13 (29) Q4 8 (37)
Hellers Mainland Team:
Shooting Stats:

GS

Grace Namana

16/20

80%

GA

Gemma Hazeldine

15/22

68%

WA

Tiana Placid

C

Nicola Mackle

WD

Stacey Peeters

GD

Lily Marshall

GK

Sophia Fenwick

Jess Prosser

25/33

76%

Gabby Thomas

Natasha Ryan

Hellers Mainland

56/75

75%
Beko Netball League Points Table: (after six rounds)
With just four more games before the Grand Final, the points table is looking very 'congested', with a number of teams vying for the top two spots:
Central 18, Mainland 17, WBOP 16, Comets 14, Marvels 7, South 6